We're giving our refund policy a VERY exciting twist!
Did you buy a Go Dogo for your dog and (s)he isn't hooked? No worries, you have 14 days to return your undamaged Go Dogo to us and get your money back, per our Standard Refund Policy.

But what if your dog is totally in love with Go Dogo and we told you that this makes it possible for you to also get all your money back?

You can choose to complete 5 missions from the ones listed below (feel free to mix & match), and get your money back, up to 100%. Each mission is valued at 20% of the price of Go Dogo.
GET 20% BACK FOR EACH
INDIVIDUAL MISSION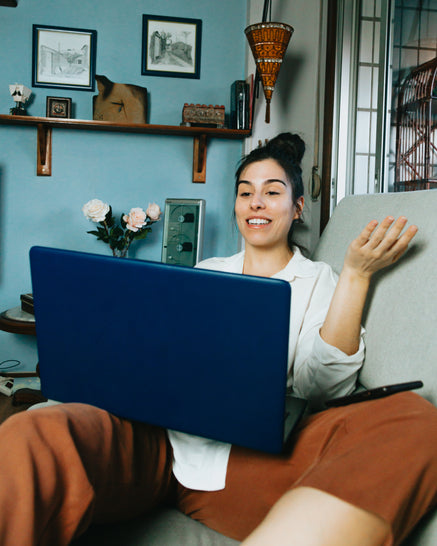 Bring us a new customer
Do you have
one or more friends
who would also love Go Dogo?
They would have to
mention your full name
in the "How have you heard about us" box when adding to cart and you'll get 20% of what you paid back. And yes,
they can also join the game!
Share a video
Share a video of
your pup happily playing Go Dogo
on your Instagram or TikTok account and tag @go.dogo. Let us know if you need tips or inspiration!
Each unique video will give you 20% back. They need to be 10-20 seconds long and if you choose to share more, they should be posted minimum 3 days apart. Your profile should be public, so we can see your posts.
Leave a nice review
Good reviews are gold
for small businesses.
Tell us why your dog loves Go Dogo
in a review on Trustpilot, Amazon, or Google - you decide!
We'll refund you 20% for each review you leave, per platform.

You might be wondering...
How do I sign up for the challenge?

Please reach out to us via info@go-dogo.com or help@go-dogo.com and let us know that you would like to join the game.

How can I participate if I don't have any Social Media account, or if they are private?

If you don't use social media, or if you'd rather keep your account private - we've got you! Send the video to us directly, for us to use on our channels, and you can still get 10% back.

How much time do I have to complete the missions?

You have 90 days since delivery to complete your missions. Contact us before you get started.

How and when will I be refunded?

You will be refunded as soon as you complete each mission. Please note that although we'll issue a refund right away, it may take between 5-10 days to show up in your account.

Do I need to pay for Go Dogo upfront?

Yes, you need to buy (or have bought) a Go Dogo to be able to join the challenge.

Can I participate if I bought the Go Dogo BEFORE the 1st of April 2023?

Yes, but unfortunately we can not offer the same deal. If you bought the Go Dogo before the 1st of April, you can complete mission no. 1 (Bring us a new customer) and be refunded $50 USD.